Photography Tour Leader – Nilesh Rathod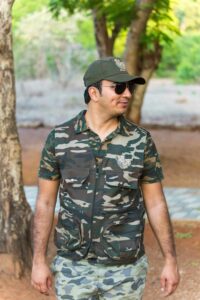 Perhaps the most important aspect of a photographic holiday is your leader. All our photography tours are personally hosted and lead by our tour leaders.
Nilesh is a dedicated wildlife photographer based in London(UK) .He is an experienced photography mentor. He was a speaker at the Wildlife Safaris Show 2019 in Harrogate (UK).
Nilesh has received many awards for his photographic work. His pictures have been published in BBC Wildlife Magazine, The Guardian News paper (UK), Times of India and other publications. He has also received award for Bio-Diversity of India from the Govt.
Nilesh uses Canon as well as Nikon gear and explains photographic concepts in easy to understand ways . Apart from organising your luxury photography trips, Nilesh will accompany you to your destination, share his knowledge of wildlife & culture as well as help you with expert tips on wildlife, cultural & travel photography and post processing. Nilesh will also recommend best places, timings and lighting conditions. If you have any questions about wildlife photography or safaris, feel free to contact Nilesh directly.
Tour Leader : Emma Taylor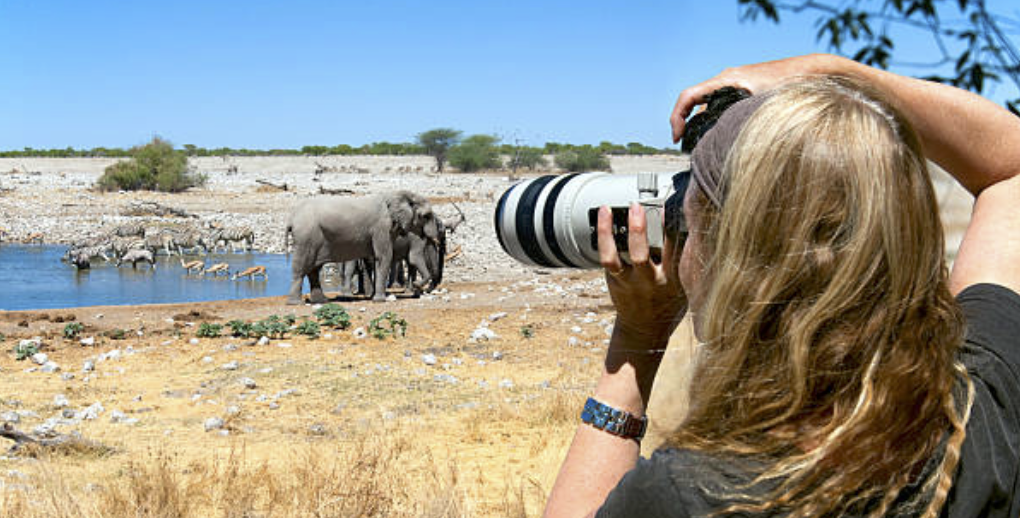 Emma is originally from Scotland but found her passion in East Africa .
Emma exclusively uses Canon gear and she is a a great visual storyteller. Emma's work is regularly published in BBC and Nat Geo Magazines.
Her dedication to wildlife photography work is evident in the stunning images she has produced, each one telling a unique story of the animals' lives in their natural habitats.
In the realm of wildlife photography, Emma stands as a true maestro, capturing the essence of the natural world through her lens and reminding us of the intricate connections that bind us to all living beings. With every click of her camera, she invites us to marvel at the wonders of the wild and instills in us a deep appreciation for the fragile beauty that surrounds us.
Emma hopes that her photographs will not only inspire awe but also raise awareness about the importance of preserving these delicate ecosystems and their inhabitants for future generations.
Tour Leader : Hemant Masurkar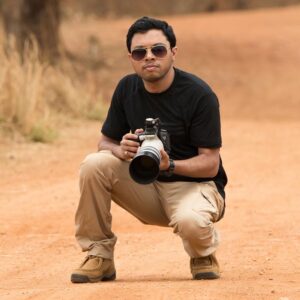 Hemant is based full time in India and has covered Tadoba, Kanha, Pench, Panna, Satpura, Ranthambore, Bandipur national parks extensively and African destinations such as Masai Mara in Kenya and Madagascar.
Through years of observation and persistence, Hemant has honed his ability to anticipate the perfect shot, often waiting for hours or even days for the precise moment when the lighting, composition, and subject align in perfect harmony. His patience and commitment have resulted in a remarkable collection of images that showcase the raw beauty and fragility of our planet's wildlife.
Beyond his artistic talent, Hemant is also a passionate conservationist. Witnessing firsthand the challenges faced by many endangered species, he actively supports various wildlife conservation organizations.
Hemant exclusively uses Canon gear and he is a a great visual storyteller who has been awarded several prizes and also been published in BBC and Nat Geo Magazines.
Tour Leader : Nikhil R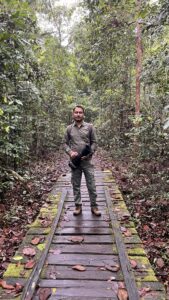 Meet Nikhil, a seasoned wildlife photographer whose passion for nature and wildlife has taken him on extraordinary adventures across the globe. With over two decades of experience capturing breathtaking moments in the wild, Nikhil has become a master of his craft, able to freeze in time the most elusive and awe-inspiring scenes.
From the vast savannas of Africa to the lush rainforests of South America, Nikhil's lens has immortalized the magnificence of creatures great and small.
Nikhil's journey into wildlife photography began at an early age, sparked by a childhood fascination with the animal kingdom. As he grew older, his hobby turned into an unrelenting passion, driving him to delve deeper into the world of photography and to understand the behaviors and habitats of the creatures he sought to capture.
Nikhil's work has been featured in prestigious publications and exhibitions worldwide, earning him accolades and recognition within the photography community. Despite his success, he remains humble and grounded, always eager to share his knowledge and experiences with fellow photographers and nature enthusiasts alike.