Ranthambore Tiger Photo Safaris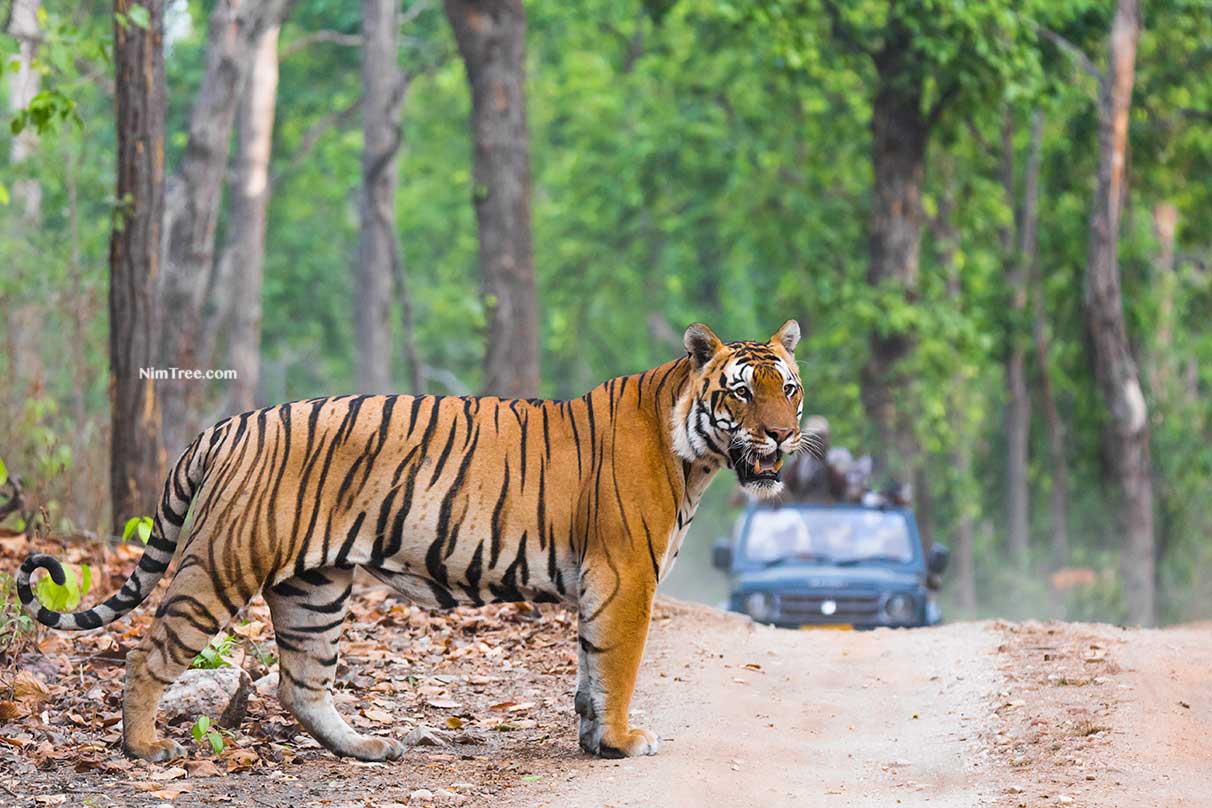 India has great population of Tigers, Leopards, Jackals,Bisons, various antelopes, Elephants, Sloth Bears, Wild Dogs, Foxes and hundreds of bird species and the list goes on! Indian Tiger Reserves have 65% of world's wild Tigers, making it the ideal choice for Tiger and Wildlife Photography.
Tiger Photo Safari Highlights
• 11 days photographic safari tour, covering India's premier national park (Ranthambore) photographing Tigers, Leopards and Pink city Jaipur Sight Seeing included.
• Only 6 participants in each tour, ensuring personal attention to each one of you.
• 14 game drives in total to increase photo opportunities.
• Photography tuition covering all aspects of wildlife photography.
• Extra attention to accommodate special needs of our photographic equipment during transportation.
• Luxury accommodations, including all meals and private road transfers between all stops throughout the trip.
• Focus on up-close and real wildlife experiences from the surroundings of premier accommodations.
Is This Ranthambore Wildlife Safari Trip For You?
This safari will suit everyone's photographic needs. Depending on your expectations, we will cover basics of photography, camera setting, holding and support, file formats, compositions, shooting techniques, post processing and reviews. We will spend maximum time inside the national parks where Tigers and other wildlife are sighted frequent.
Ranthambore National Park is an essential stop on any serious Tiger safari as it is has one of the highest concentrations of this magnificent animal. Ranthambore has a thriving Tiger population, it offers guests a good chance of encountering the king of the jungle, as well as a selection of other exotic wildlife. Its mixed deciduous forests and woodlands are interspersed with flat grasslands and serene waterholes.
The Ranthambore national park offers a variety of wildlife in addition to Tigers, including the Gaur (Indian Bison), Sloth Bear, Sambar Deer, Muntjacini (barking deer), Nilgai Antelope, Striped Hyenas, wild Boar, Asiatic jackal, Bengal fox, Ratel, grey Mongoose, striped Hyena, jungle Cats, and Leopards. The common Langur is also found here. There are also 250 species of bird known to occur in the park.
Here are some key points to help you decide:
1. Tiger Photo safaris are suitable for all levels of photographers. We encourage photographers as well as non photographers to witness these spectacular big cats and Indian wildlife. This safari will provide you the long awaited opportunity to capture the most magnificent big cat on earth through your lens. There would be plenty of opportunities to ask question to the tour leader as well as to mingle with like minded nature lovers from all walks of life.
2. We dedicate lot of time to photography in the field. We will spend a lot of our time in capturing beautiful moments of wildlife with our cameras and also have enough time to keep the camera aside and just watch the animals as the drama unfold. Never miss a moment because morning, afternoon and night game drives* gives us chance to photograph animals when they are most active.
3. Every evening, we will grab a drink and go through each others images captured that day , in an informal image review sessions. This will enable all of us to improve our photography and techniques. There would be ample opportunities to talk to the tour leader and ask any specific question you may have.We will cover every aspect of photography (i.e Camera settings, Creative Compositions, Low light photography, Visual Storytelling, Preparing your mind and gear for the perfect shot, Post processing, preparation for wildlife photo competitions and much more)
4. It does not matter if you are a photographer or not. As long as you are interested in nature and animals, you and your partner will love these safaris. We understand that children enjoy being close to nature and are serious about developing their photography beyond hobby. We encourage them to join us however any participant under 18, who wish to participate in these safaris must be accompanied by an adult.
5. Indian jungles are very rich and diverse places, they are full of life and colours. There will be plenty of time to enjoy wildlife and well as to photograph the vibrant local culture in a tribal visit. You can also opt for guided nature walks or visit to local farmer's market to see the tribal way of living.
Group Size – Maximum 6 participants only.
Traveling in a small group is the best way to for photographic adventures and to experience the nature closely.
Keeping that in mind, we have only six people on each tour and each photographer gets a whole row of seat for comfortable ride and also to accommodate photography gear. This will ensure you would have plenty of space for shooting fast action as well as you would enjoy a comfortable ride. We'll depart early in the morning to chase the best light, remain at a site of specific photographic interest to fully explore the potential, or move to a new destination when desired.
Suggested Schedule:
(Day 1) Arrive at New Delhi's International Airport. You will be warmly welcomed and driven to The Lemon Tree hotel, which is located few minutes away. We will spend one night at the luxury hotel.
Accommodation is in luxury rooms with en-suite facilities. The restaurant and bars at the hotel are a treat to the taste buds. Guests can choose from a variety of cuisines and ambiance to enjoy an exceptional dining experience. Our stay here will include all meals. Dinners, Lunches and Breakfasts are also included for the rest of the trip.
(Day 2 ) After breakfast, we will leave New Delhi and head towards Agra (in the state of Uttar Pradesh), where we will see world famous Taj Mahal.We will spend a night at Agra at a Luxury Hotel. Next morning, we will be going to Ranthambore by road, which take about 5.50 hours. We will checkin at the Vivanta by Taj Sawai Madhopur and enjoy the beautiful surrounding and introduction.
(Day 3- Day 10) Ranthambore National Park
Early morning, we will quickly check camera settings to make sure we are absolutely ready for the exciting photographic opportunities, take few test shots and embark on our first game drive in Ranthambore National Park. We will return to the lodge at about 11am and after shower etc, we will have lunch and get ready for the afternoon game drive.
After the PM game drive, we will return to the lodge and have snacks, tea and coffee. We will go through images and review them for about 45 min to an hour. After dinner, we will return to our rooms to get plenty of sleep to be ready for next early morning safari.
(Day 13) This morning we will enjoy a nice brunch and then a leisurely check out. We will be transferred by road to New Delhi, to arrive in time for our evening flight. The tour comes to an end here however, if you will like to stay in Mumbai/Delhi or want to see the other places in India, please let us know.We will be happy to arrange any additional travel for you (extra charge applicable).
How do we track Tigers and Leopards inside the National park?
Tigers are solitary animals and tracking them in the wild requires knowledge, experience , patience and good old fashioned luck.
The national parks are big, spread over hundreds of square kilometers but our expert guides (who grew up near the parks and they have spent good part of their lives inside their respective tiger reserves) know exactly where to go and what to look for.
We know these big cats and also know their territory, family history and behavior very well.
We also keep an eye on where a kill has been made by the tiger, the chances are Tiger will return to the kill. After meal, the big cats head for waterholes , we know these spots very well.
In the summer months, the cat cools itself in the water, we keep regular an eye on these waterholes.
Fresh pugmarks and droppings are also tell-tale sign that the tiger is nearby.
Due to their high position on trees, Langurs can spot Tigers from a long distance, and sound alarm calls. Deer alarm calls are also very useful in spotting these beautiful cats. (Leopard alarm calls and Tiger alarm calls are different)
What's included in the tour?
• Accommodation on a Twin shared basis (single rooms may be available – please inquire).
• All meals (Breakfasts, Lunches Dinners , snacks, Tea/ Coffee)
• Private game drive activities for our group at Ranthambore National Parks.
• Private meet and assist services at the airport and chauffeured transfer to the hotel.
• Private vehicles and drivers for all road transfers throughout the trip.
• Soft drinks and bottled water during sightseeing tours and long drives.
• Entrance and still camera fees at all parks and sight-seeing destinations.
• The current National park entry permits and tourism levies and all relevant government taxes.
What's Not Included?
• International airfare and/or other transportation between your home and New Delhi, India.
• Gratuities for hotel staff.
• Gratuities for game drive driver/guides in the National Parks.
• Champagne, cognacs, premium-brand spirits, fine wines and cigars.
• Visas, travel insurance, personal purchases (including curios, spirit liquors, telephone calls etc.)
Tiger Safari Dates
Oct 2018 -> 20 Oct 2018 to 30 Oct, 27 Oct 2018 to 6th Nov,
Nov 2018 -> 03 Nov 2018 to 13th Nov, 10th Nov 2018 to 20th Nov, 17th Nov 2018 to 27th Nov,
Dec 2018 -> 22nd Dec 2018 – 02 Jan 2019,
*****2019 Dates****
Apr 2019 -> 13 Apr 2019 – 23 Apr, 20 Apr 2019 – 30 Apr,
May 2019 -> 04 May 2019 – 14 May, 11th May 2019 – 21 May, 18 May 2019 – 28 May
Tiger Photo Safari Cost:
The cost of this all-inclusive safari is GBP 3490 per person. This fee includes all in-country transportation as well as hotel accommodation (double occupancy) and all meals. You can reserve you place by paying 10% deposit and rest 90% is due 90 days before the tour date.You can qualify for the Taj Mahal Offer.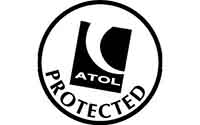 Financial Protection:You have the financial protection of booking through a registered tour operator. Your money is 100% safe and if one of our suppliers goes bust, your money is fully protected. We can also book your flights for full financial protection.
Lens Hire:
Lens hire is available from Nagpur, so that you do not need to worry about the hiring and delivery and return of it in your country. It also eliminates the problem of weight restrictions. Currently we have Nikon 200-500mm F/5.6 zoom lenses for Nikon cameras and 70-200mm F2.8 IS II lens for canon cameras.
Safari Vehicles:
For photography, we will provide a whole row of seats for each photographer, thus providing ample scope, space and flexibility for photography. For the 4x4s normally seating four people, we will seat only two per vehicle, and for the 4x4s seating six, we seat three. Beanbags are provided in each vehicle as is a provision to clamp tripod heads on the roof as well.
What Do I Do Next?
Our groups are small, so space is limited. If this exciting trip has your name on it; if you're excited by the thought of becoming a member of this trip, then now is the time to register. Remember, there will be limited space available for this workshop. When they're spoken for, that's it. If you have any questions before registering, contact us.
Recommendations :
The resorts are quite happy to fill the refillable beanbags on arrival. Lenses of up to 500mm (on full frame) should suffice for 90% of your needs, the animals can get quite close, but it depends on your kind of photography obviously. A 600mm (or more) would be quite necessary for birds.

Tiger Photography Safaris Ranthambore, Ranthambore Tiger Safaris, Ranthambore wildlife photography tours, Ranthambore national park photo safaris, photo safaris Ranthambore, Ranthambore Photographic Safaris, Photo Safaris Ranthambore, Photo Tours Ranthambore, Wildlife Photo Safaris Ranthambore, Tiger Photo Tours Ranthambore