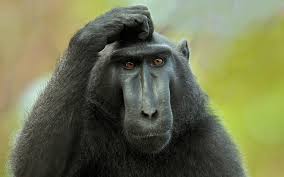 1.I am NOT a photographer/Videographer , can I come on these wildlife photography tours?
Yes, absolutely. You would enjoy the flora and fauna , as well as the cultural experience. Remember, India also offers very good shopping opportunities. As long as you have passion for travel & wildlife you would enjoy this trip, with camera or without!
2. Is it safe to visit India / Kenya / Africa ?
Absolutely, it is very safe to visit India and Kenya. Whether you are a single woman or group of pensioner, it is very safe to visit. It may become one of the memorable experiences of your life.
3. Do I need visa to visit India ?
Except Indian and Nepali Nationals, anyone entering India (for tourism or otherwise) requires a visa. The good news is, for most of the western nationals, obtaining Indian tourist visa is a simple online process. https://indianvisaonline.gov.in/
4. Is it safe to be on a open vehicle inside the National Park? Do the animals attack on the vehicle?
Although we may watch the wild animals from a very close distance, it is absolutely safe from the vehicle. The vehicle also has a park guide and driver at all times with you.It is forbidden to get out of the safari vehicle inside the national park.
5. Is it safe to take young children with us inside the park?
Children over the age of 5 should be fine. Taking younger ones inside the national park is little bit challenging.
6. Is there any walking involved inside the national park?
No, visitors are prohibited from getting out of the vehicle for the duration of safari (with the exception of designated spots of breakfast and nature's call).
7. Do I need travel Insurance?
Yes absolutely, travel insurance is mandatory to participate in the tours we operate. It is your responsibility to get the appropriate cover , which suits your requirements and personal circumstances.
8. What currency is used in India ?
Indian Rupee. Most stores/restaurants also accept Mastercard / Visa Debit and Credit cards.
9. Would my mobile phone work in India ?
Yes, international roaming will allow your mobile phone to work in India as normal.
10. What form of electricity is used in India?
It is standard 240V/50Hz ( you would need a travel adaptor)
11. Can I extend my journey to go to Taj Mahal / Kerala/ Goa / Rajasthan/Mumbai/ Delhi?
Yes absolutely, just let us know and book your international flights accordingly. Be careful , if you make a last minute plan to go to these places, make sure you do not overstay your visa.
12. I do not have a DSLR/ Super Telephoto Lens, can I rent it for the duration of the photography tour in India?
Sure, just let us know. We do lens rentals for the participants of our tours only.
13. I do have a DSLR/ Super Telephoto Lens, but not confident about taking great pictures of wildlife. Would I benefit from your Wildlife photography tour to India?
Your tour leader will be guiding you to quickly grasp the technical aspects of a complex DSLR camera as well as teach how to capture a perfect moment and what camera setting would be ideal for the type of photograh you want to capture and also post processing.
14. What if I get sick on the tour?
It is very rare to get sick especially in the lap of nature, however in these unlikely event, we will make sure you immediately receive treatment from a qualified & registered medical practitioner and follow the steps suggested by your travel insurance company.
15.How do we track Tigers and Leopards inside the National park?
Tigers are solitary animals and tracking them in the wild requires knowledge, experience , patience and good old fashioned luck. The national parks are big, spread over hundreds of square kilo meters but our expert guides (who grew up near the parks and they have spent good part of their lives inside their respective tiger reserves) know exactly where to go and what to look for.
We know these big cats and also know their territory, family history and behaviour very well.
We also keep an eye on where a kill has been made by the tiger, the chances are Tiger will return to the kill. After meal, the big cats head for waterholes , we know these spots very well. In the summer months, the cat cools itself in the water, we keep regular an eye on these waterholes.
Fresh pugmarks and droppings are also tell-tale sign that the tiger is nearby.Due to their high position on trees, Langurs can spot Tigers from a long distance, and sound alarm calls. Deer alarm calls are also very useful in spotting these beautiful cats. (Leopard alarm calls and Tiger alarm calls are different)
16. Do you organise Tiger photography trips to Nagarhole National park Or Kaziranga National Park?
We tend to focus on wildlife photo tours of central India, however it is certainly possible to organise a trip to Kaziranga or Nagarhole National parks. Contact us indicating your availability.
17. Due to my busy schedule, I can only go for 4-5 day safari tour. Is that possible?
Yes, we understand that our client are busy and we can organise shorter tours for them. Please get in touch with your dates. Contact us
18. What is your cancellation policy ?