Tiger Photography Tours India
(Kanha and Tadoba National Parks)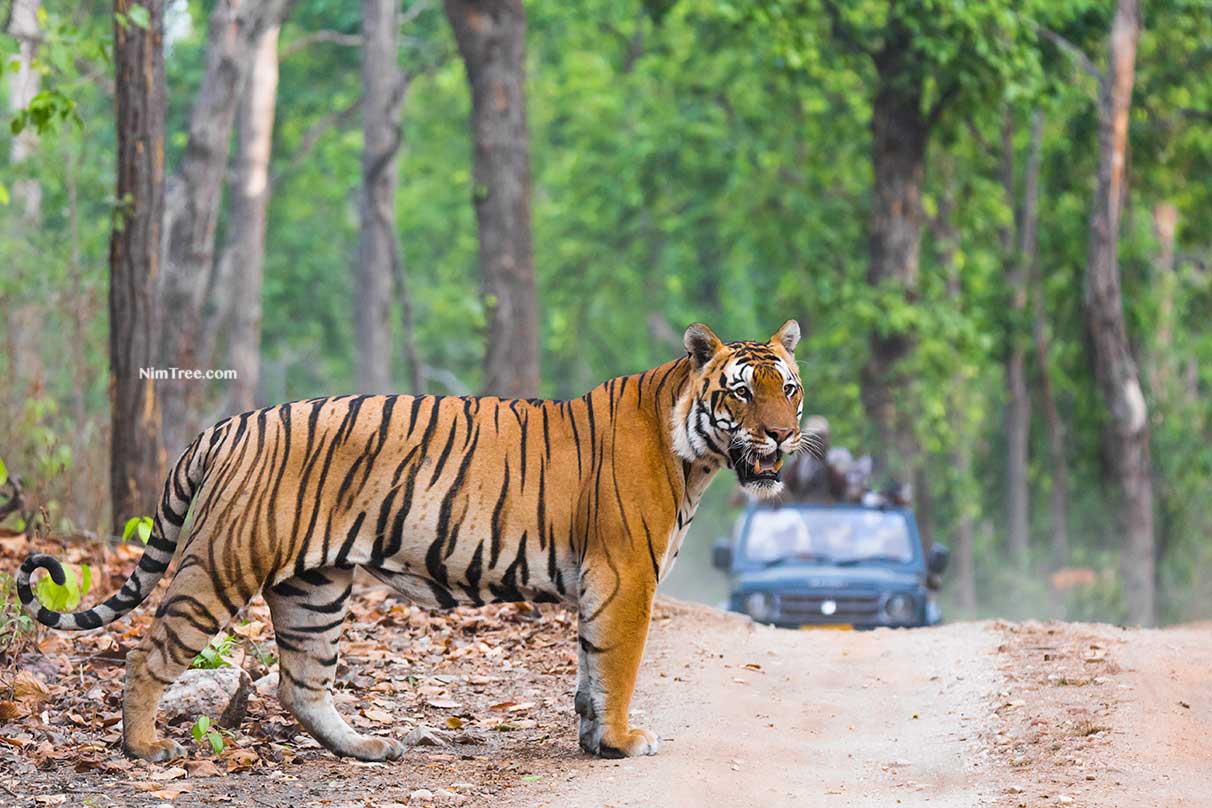 India has great population of Tigers, Asiatic Lions, Rhinos, Leopards, Elephants, Bears, Wild Dogs, Foxes, Bisons , beautiful birds and the list goes on! Indian Tiger Reserves have 65% of world's wild Tigers, making it the ideal choice for Tiger and Wildlife Photography.
Tiger Photo Tour Highlights
• Nine days in two of India's best National Parks photographing Tigers, Leopards and native wildlife.
• Max 6 participants in each tour, ensuring personal attention to each one of you.
• 15 game drives in total to increase photo opportunities.
• Photography tuition covering all aspects of wildlife photography.
• Extra attention to accommodate special needs of our photographic equipment.
• Luxury accommodations, including all meals and private road transfers between all stops throughout the trip.
• Focus on up-close and real wildlife experiences from the surroundings of premier accommodations.
Is This Trip For You?
This tour will suit beginners as well as advanced to professional photographer's needs. Depending on your expectations, we will cover basics of photography, composition, techniques, post processing and printing.  We encourage you to ask as many question you can. We will spend maximum time inside the national park, also in the buffer regions where Tigers frequent.
Here are some key points to help you decide:
1. We welcome photographers as well as all nature lovers. This tour will be helpful to learn photography in the field with an experienced photo guide as well as to learn from the fellow photographers. You will learn not only photography but also the animal behaviour.
2. This is NOT a tour where lots of tourists take a large vehicle and move from animal to animal in quick succession.  We focus on photography and we don't mind waiting for the photography eg. waiting for perfect lighting conditions or great animal behaviour. We travel in small group (5-6 people in 2 small vehicles) to provide up-close wildlife photography experience.
3. We focus mainly on photographing in the field. We will spend most our time and effort on tour / photographic activities and making images.
4. Non-photographer or videographer partners / travel companions will love these tours. The wildlife and cultural experiences on this trip will appeal to anyone with a love for animals and adventure. We have specialist guides leading all activities.
Tour Dates: Tours are available to Kanha and Tadoba National park in following months. Since we operate tours in small groups (max 6 participants in a group) , we are able to tailor the tour that suits your schedule, rather than publishing our own dates.
Suggested Schedule:
(Day 1) Arrive at Nagpur's International Airport (Dr. Babasaheb Ambedkar International Airport)
You will be warmly welcomed and driven to The Radisson Blu hotel, which is located just 10 min away. We will spend one night at the Radisson.
Accommodation is in luxury rooms with en-suite facilities. The restaurant and bars at the Radisson are a treat to the taste buds. Guests can choose from a variety of cuisines and ambiance to enjoy an exceptional dining experience. Our stay here will include all meals. Dinners, Lunches and Breakfasts are also included for the rest of the trip.
(Day 2- Day 4) Tadoba Andhari National Park
After an early breakfast, we will be chauffeured to the Tadoba Andhari Tiger Reserve, which is about 2 hrs drive from Nagpur.
After we check-in at Irai Safari Retreat and have a bite to eat, we will qucikly check camera settings, take few test shots and embark on our first game drive in Tadoba National Park in the afternoon.
Tadoba National Park is an essential stop for every serious wildlife photographer as Tadoba is home to one of the highest concentrations of this magnificent animal. Tadoba Tiger reserve has a thriving Tiger population, it offers guests a good chance of encountering the king of the jungle, as well as a selection of other exotic wildlife. Its mixed deciduous forests and woodlands are interspersed with flat grasslands and serene waterholes.
The park offers a variety of wildlife in addition to Tigers, including the Gaur (Indian Bison), Sloth Bear, Sambar Deer, Muntjacini (barking deer), Nilgai Antelope, wild Boar, Asiatic jackal, Bengal fox, Ratel, grey Mongoose, striped Hyena, jungle Cats, and Leopards. The common Langur is also found here. There are also 250 species of bird known to occur in the park.
Accommodation at Tadoba : Irai Safari Retreat
(Day 5) We will wake up and have morning game drive at Tadoba, and will return to our lodge and enjoy another amazing meal. We will check out and say goodbye to the staff and we will be chauffered to the Kanha National Park. It take about 5.5 hrs by road. We will arrive at Singinawa Jungle Lodge in the late afternoon, check in and get settled in.Upon arrival we will have Tea- Coffee and after dinner, we will head for night safari in the buffer zone.
(Day 6- Day 9) Kanha National Park, Madya Pradesh.
Kanha National Park :This picturesque reserve boasts the ideal habitat for both tigers and their prey species. Lush sal and bamboo forests are interspersed with vast grassy meadows known as maidans, while the Banjaar River, which forms the park's border, provides a steady water source for the abundant wildlife.
We will have morning and afternoon game drives, taking advantage of every opportunity to be out on tour, seeking Tigers and other amazing species of mammals and birds while at Kanha.
Day 10
This morning we will have our last game drive in Kanha, and after our game drive we will return to the lodge and enjoy a nice brunch and then a leisurely check out. We will be transferred by road to Nagpur, which should take around 4.5 hours, to arrive in time for our early evening flight.
If you will like to stay the evening in Mumbai/Delhi or want to see the Taj Mahal, please let us know.We will be happy to arrange any additional travel for you.
How do we track Tigers and Leopards inside the National park?
Tigers are solitary animals and tracking them in the wild requires knowledge, experience , patience and good old fashioned luck.
The national parks are big, spread over hundreds of square kilometers but our expert guides (who grew up near the parks and they have spent good part of their lives inside their respective tiger reserves) know exactly where to go and what to look for.
We know these big cats and also know their territory, family history and behavior very well.
We also keep an eye on where a kill has been made by the tiger, the chances are Tiger will return to the kill. After meal, the big cats head for waterholes , we know these spots very well.
In the summer months, the cat cools itself in the water, we keep regular an eye on these waterholes.
Fresh pugmarks and droppings are also tell-tale sign that the tiger is nearby.
Due to their high position on trees, Langurs can spot Tigers from a long distance, and sound alarm calls. Deer alarm calls are also very useful in spotting these beautiful cats. (Leopard alarm calls and Tiger alarm calls are different)
What's included in the tour?
• Accommodation on a Twin shared basis (single rooms may be available – please inquire).
• All meals (Breakfasts, Lunches Dinners , snacks, Tea/ Coffee)
• Private game drive activities for our group at both Tadoba and Kanha National Parks.
• Private meet and assist services at the airport and chauffeured transfer to the hotel.
• Private vehicles and drivers for all road transfers throughout the trip.
• Soft drinks and bottled water during sightseeing tours and long drives.
• Entrance and still camera fees at all parks and sight-seeing destinations.
• The current National park entry permits and tourism levies and all relevant government taxes.
What's Not Included?
• International airfare and/or other transportation between your home and Nagpur, India.
• Gratuities for hotel staff.
• Gratuities for game drive driver/guides in the National Parks.
• Champagne, cognacs, premium-brand spirits, fine wines and cigars.
• Visas, travel insurance, personal purchases (including curios, spirit liquors, telephone calls etc.)
(Please note: Chandrapur district has a ban on alcohol sale and consumption so alcohol will not be available in Tadoba. Alcohol will be available in Nagpur and Kanha)
Our Photo Tour Leader: Perhaps the most important aspect of a photographic safari is your leader. All our photo safaris  are personally hosted and lead by experienced wildlife photographers.
Our professional wildlife photographers have spent years in the wilderness, following specific animals day after day for several months and witnessing extraordinary and rare to see behaviour. They have extensive first-hand knowledge on the behaviour of many animals including Tigers, Leopards, Lions, Cheetahs and Elephants.
Apart from organising your photo-safaris, they will accompany you to your destination, share their knowledge of wildlife as well as help you with expert tips on wildlife photography and post processing. They will be there to coordinate with the driver, instructing on positioning, approach, timings, lighting conditions etc.
Photo Tour Cost:
Please click the book now button below to see the cost of this all-inclusive tour. This fee includes all in-country transportation as well as hotel accommodation (double occupancy) and all meals. You can reserve you place by paying 25% deposit and rest 75% is due 90 days before the tour date.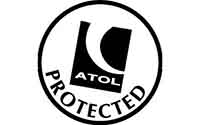 Financial Protection:
You have the financial protection of booking through a registered tour operator. Your money is 100% safe and if one of our suppliers goes bust, your money is fully protected.

Lens Hire: Lens hire is available from Nagpur, so that you do not need to worry about the hiring and delivery and return of it in your country. It also eliminates the problem of weight restrictions.
Safari Vehicles:
For photography, we will provide a whole row of seats for each photographer, thus providing ample scope, space and flexibility for photography. For the 4x4s normally seating four people, we will seat only two per vehicle, and for the 4x4s seating six, we seat three. Beanbags are provided in each vehicle to every photographer.
Recommendations :
The resorts are quite happy to fill the refillable beanbags on arrival. Lenses of up to 500mm (on full frame) should suffice for 90% of your needs, the animals can get quite close, but it depends on your kind of photography obviously. A 600mm (or more) would be quite necessary for birds.
What Do I Do Next?
Our groups are small, so space is limited. If this exciting trip has your name on it; if you're excited by the thought of becoming a member of this trip, then now is the time to register. Remember, there will be limited space available for this workshop.

Visitor looking for Tiger Photo Tours India, Tiger Tour India, Tiger Photography Workshops, Tiger Photography Tours, Indian Wildlife Photography Tours, Kanha Photography Tours, Tadoba Photography Tours, Bandhavgarh Tiger Photography, Pench Tiger Photography will find this page useful.