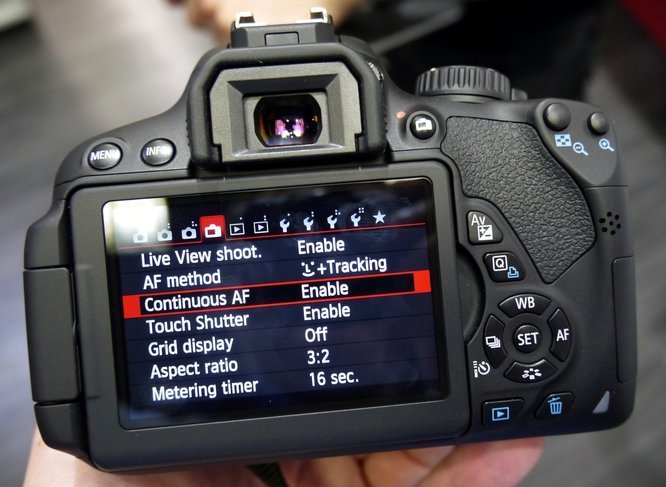 Tips for Tiger and wildlife Photography
Wildlife Photography in Indian National Parks is like every wildlife photographers' dream come true. It is a very thrilling experience to shoot wild big cats (Tigers / Leopards / Lynx ) in their natural habitat. Those who are lucky,will witness the exhilarating moment of these big cats making a kill in your presence. We have compiled a guide here for all wildlife photographers.This will explain what lenses to take, what are the ideal lenses, what is the best time of year for wildlife photography , if tripods are required and on how to make most of your photography safari in Kanha National park. Its important to do a bit of research before going on any photography trip. Since you are reading this page, we believe you have already searched for wildlife photography in India or wildlife photography workshops incentral India.
What lenses to carry for Wildlife photography?
We suggest that any decent lens which is 250mm or more will do the job for you for wildlife photography. However, depending on your skill level and affordability (lens and photography equipment can be expensive), we have a list of lenses mentioned here. For the sake of simplicity, We wont get into the debate of Canon vs Nikon vs Tamron vs Sigma etc.It doesn't matter what company, what matters most is the subject in front to the photographer and the man/woman behind camera expressing their views with a picture. For professional wildlife photographer or anyone who is trying to get into the industry to make a living out of wildlife photography, we would recommend prime lenses (at least 300mm or more) The list of lenses is long, but what we recommend is getting lenses with lower f-stop value. For example. A prime 300mm f/2.8 lens will always perform better in low situations as compared to 300mm f/4 lens. Having a bigger aperture (smaller f number ) means allowing more light on to the camera sensor , which ultimately means a sharper picture even in low light situations.
Some photographers may ask us , India is a sunny country with plenty of sunshine, then why do we worry about shooting in low light conditions? Well, it is true that India is a sunny country as compared to Europe and North America, and blessed with tropical weather. However the big cats tend to come out early in the morning or late in the evening. Unfortunately we need faster (and more expensive) lenses with lower f value to get a decent shutter speed (to avoid blurry images). So the advise is simple, the prime lenses will cost more but they are well worth th extra money for top notch performance. Also try to get lens with image stabilisation or vibration reduction technology, which allow you to shoot handheld and in low light situations. These prime lenses do not have any moving parts, and that mean they will NOT suck duct particles in the lens. While being on a wildlife safari, dust is a major issue.
The ideal combination to carry is two camera bodies, one body with a prime telephoto lens (300mm, 400mm, 500mm or 600mm) and another body with a 70-200 f/2.8 lens. This ensure that you can photograph wild animals, in case they come too close to the safari vehicle (don't worry, although sometimes the animals come very close to the vehicle, as long as you remain fully inside the safari vehicle, you will be totally safe.) Sometimes even a 50mm or 85mm prime lens can also prove useful in these situations.
For non professional and amateurs, we recommend consumer grade lens, which will not have any adverse effect on your bank balance and still allowing you to get a good reach to the animals and birds. 55-300mm, 50-250mm 70-300mm are some of the examples of consumer grade telephoto lenses. What about Tamron 150-600mm (f5.6-6.3) VC and Sigma 150-600mm lenses? Good question. We will call Tamron's and Sigma's 150-600mm lens as a advanced amature grade lens as the f values will make it difficult to photograph in low light situation. And since the lens has a twist action, it may gather some dust particles inside the lens body very soon.
Recommended Lenses for the Tiger photography Tour:
Long range : 200-400mm / 200-500mm/ 500mm or 400mm prime lenses / 150-600mm lenses mounted (ideally) on a full frame body.
Medium range len: 70-200mm
Ultra wide angle : 10-24mm , 17-40mm Fisheyes (optional)
When to visit India for photography Safaris?
If you are coming to India for the sole purpose of photography and videography, we would recommend coming in the scorching heat of April and May. In April-May central India will be hot and daytime temperatures will be surely 40+ degrees (c) , it is the best time of year for wildlife sighting near waterholes and water becomes scarce and the heat becomes too much for these wild cats, who have no option but to come to the waterholes and rivers to cool them off. Plants and vegetations also dries up in the summer heat, which results in less leaves on bushes and much better chances of spotting wild animals. Western tourist/amateur photographers may want to visit India between October and March so that they can escape the harsh European or American winter and soak sun in India, without experiencing the burning heat of Indian summer.
How many safaris (game drives) will be enough to get decent photographs of wildlife ?
Although tracking wild animals can be tricky sometimes and safaris are limited to certain hours of the day, (Morning and evening) , we recommend booking at least 6-8 safaris to increase your chances of decent sighting (we organise about 15 game drives for our guests in 2 different national parks) . Any clear sighting of big cat for more than 10 min should be counted as a great sighting. Although 10 min may not sound much in real life, its a lot of time for any photographer to take plenty of shots (Remember, our advice is to always shoot in continuous mode and in RAW format – we will come to that later).
Is tripod necessary for wildlife photography?
Without any hesitation, I would say, keep the tripod with you but its unlikely that you would have time to set it up (unless you are the exclusive user of a 4×4 vehicle). Wild animals move fast and change direction, so tripod can become a obstacle rather than a helping tool. We recommend using gimbal heads so that you can move your big lenses effortlessly to any direction and angle yet achieve perfect stability. Please speak to our manager or let us know by email or telephone and we will help you to fit gimbal heads on your safari vehicle.
Do you organise wildlife photography workshops?
We organise special wildlife photography tours. We make luxury arrangements for photography groups and teach wildlife photography in the field.We will also make sure you have plenty of space on your 4×4 safari vehicle for big lenses and video cameras. Please see the details of our Tiger photography safari tours.