Orangutan Photography Tours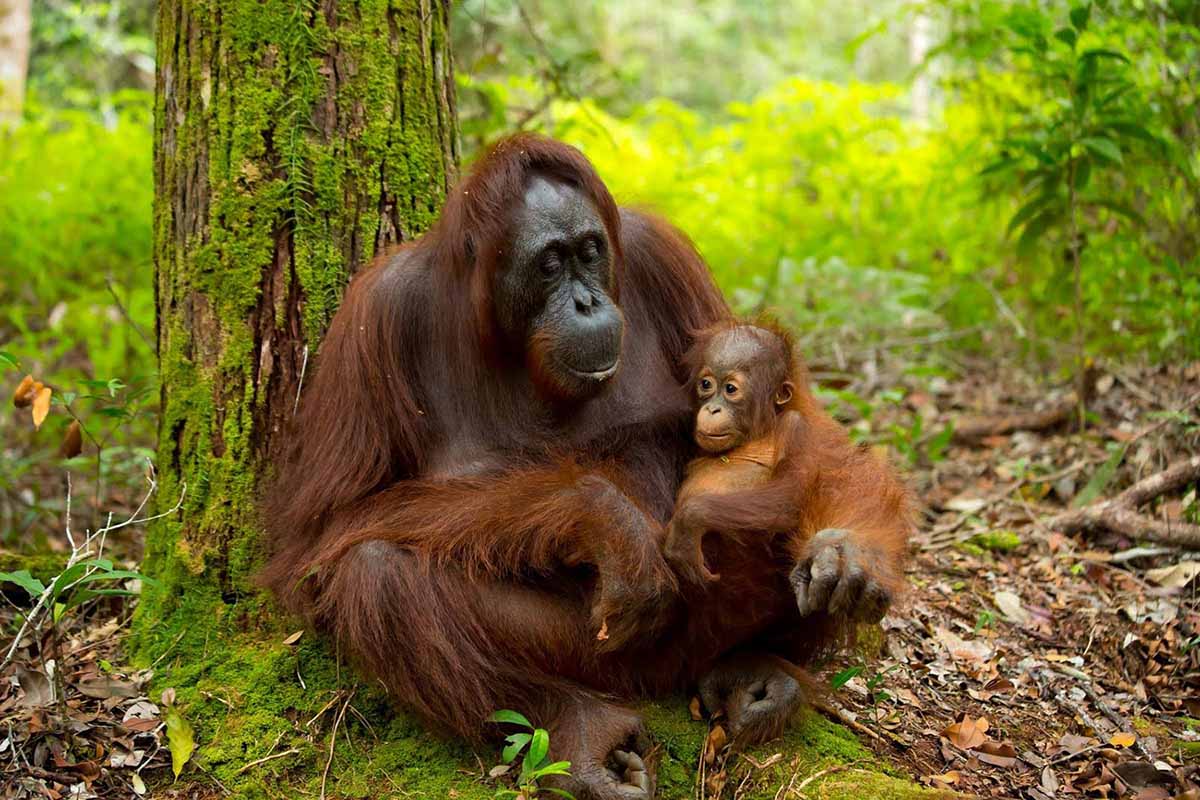 The name "Orangutan" (also written orang-utan, orang utan, orangutang, and ourang-outang) is derived from the Malay and Indonesian words orang, meaning "person", and hutan, meaning "forest", thus "person of the forest". These Beautiful creatures are critically endangered.
We will be visiting and photographing the wild life in the Tanjung Puting National Park, Borneo. with Over 4000 orangutans, this bio-diversity hotspot is home to 30 other mammal species, 260 types of birds and 17 different reptiles.
There are no roads in this national park so will explore everyday by boat and on foot. As we gently glide along gorgeous rivers we will get incredibly close views of a huge variety of wildlife including orangutans, proboscis monkeys, agile gibbons, crocodiles, hornbills, kingfishers and lots of other birds. We will also visit orangutan feeding stations which provide additional food for released orangutans and the famous Camp Leakey research centre.
People will stay at a comfortable and eco friendly rain forest lodge and the trip will be escorted by a local guide, from the orangutan foundation. Suitable for anyone with a digital camera and a love of nature. Above all else we want the trip to be fun!
Orangutan Wildlife Photo Tours Borneo
• 7 nights /8 days in Borneo's best National Parks photographing Orangutans, gibbons and native wildlife.
• Max 6 participants in each tour, ensuring personal attention to each one of you.
• Ample time to increase photo opportunities.
• Photography tuition covering all aspects of wildlife photography.
• Extra attention to accommodate special needs of our photographic equipment.
• Luxury accommodations, including all meals and private road transfers between all stops throughout the trip.
• Focus on up-close and real wildlife experiences from the surroundings of premier accommodations.
Is This Trip For You?
This tour will suit beginners as well as advanced to professional photographer's needs. Depending on your expectations, we will cover basics of photography, composition, techniques, post processing and printing. We encourage you to ask as many question you can. We will spend maximum time inside the national park.
Orangutan Photo Tours
Here are some key points to help you decide:
1. We welcome photographers as well as all nature lovers. This tour will be helpful to learn photography in the field with an experienced photo guide as well as to learn from the fellow photographers. You will learn not only photography but also the animal behaviour.
2. This is NOT a tour where lots of tourists take a large vehicle and move from animal to animal in quick succession. We focus on photography and we don't mind waiting for the photography eg. waiting for perfect lighting conditions or great animal behaviour. We will be walking on foot to provide up-close wildlife photography experience.
3. We focus mainly on photographing in the field. We will spend most our time and effort on tour / photographic activities and making images.
4. Non-photographer or videographer partners / travel companions will love these tours. The wildlife and cultural experiences on this trip will appeal to anyone with a love for animals and adventure. We have specialist guides leading all activities.
Suggested Schedule :
Day 1: Arrive Jakarta, transfer to hotel for the night
Day 2: Fly Jakarta to Pangkalan Bun (1 and a half hour flight) arriving at 8 am. Transfer by car to Kumai (30 minutes) to board our boat for first full day in the National park.Stay at Rimba Lodge.
Day 3-7: Stay at Rimba Lodge, daily journeys into park by river and on foot.
Day 8: Morning boat back to Kumai, transfer by car to Pankalan Bun. Fly Pangkalan Bun to Jakarta (1 and a half hours) arriving Jakarta approx 5 pm. Onward travel of transfer to hotel for the night depending on your international flight timings. Depart Jakarta to fly back to your home country
What's included in the tour cost?
• Accommodation on a Twin shared basis (single rooms may be available – please inquire).
• All meals (Breakfasts, Lunches Dinners , snacks, Tea/ Coffee)
• Private game drive activities for our group at best National Park.
• Private meet and assist services at the airport and chauffeured transfer to the hotel.
• Private vehicles and drivers for all road transfers throughout the trip.
• Soft drinks and bottled water during sightseeing tours and long drives.
• Entrance and still camera fees at all parks and sight-seeing destinations.
• The current National park entry permits and tourism levies and all relevant government taxes.
What's Not Included?
• International airfare and/or other transportation between your home and Jakart, Indianesia.
• Gratuities for hotel staff.
• Gratuities for game drive driver/guides in the National Park.
• Champagne, cognacs, premium-brand spirits, fine wines and cigars.
• Visas, travel insurance, personal purchases (including curios, spirit liquors, telephone calls etc.)
Tour Leader: Perhaps the most important aspect of a photographic safari is your leader. All our photo safaris  are personally hosted and lead by experienced wildlife photographers.
Our professional wildlife photographers have spent years in the wilderness, following specific animals day after day for several months and witnessing extraordinary and rare to see behaviour. They have extensive first-hand knowledge on the behaviour of many animals and birds.
Apart from organising your photo-safaris, they will accompany you to Masai Mara, share their knowledge of wildlife as well as help you with expert tips on wildlife photography and post processing. They will be there to coordinate with the driver, instructing on positioning, approach, timings, lighting conditions etc.
Photo Tour Cost:
Please click the book now button below to see the cost of this all-inclusive tour. . This fee includes all in-country transportation as well as hotel accommodation (double occupancy) and all meals. You can reserve you place by paying 25% deposit and rest 75% is due 90 days before the tour date.

Financial Protection: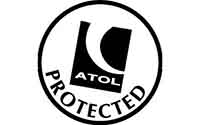 You have the financial protection of booking through a registered tour operator. Your money is 100% safe and if one of our suppliers goes bust, your money is fully protected.

Lens Recommendations :
Lightweight monopod is highly recommended.
A medium range 70-200mm (on full frame) lens would be very hand . Lenses of up to 400mm  should suffice for 90% of your needs. Animals can get quite close, but it depends on your kind of photography obviously. A 600mm (or more) would be quite necessary for birds.
What Do I Do Next?
Our groups are small, so space is limited. If this exciting trip has your name on it; if you're excited by the thought of becoming a member of this trip, then now is the time to register. Remember, there will be limited space available for this workshop.