Masai Mara Photo Safaris
Masai Mara is incomparable to any other place for Big Cats. The diversity and sheer volume of animals in this region is amazing. There is no other place like Masai Mara for wildlife photographers. What makes Masai Mara photo safaris so special?
The abundance of Lions, Leopards and Cheetahs and the daily activities like hunting by these big cats makes it an ideal location to photograph the big cats in their natural habitat. Photograph the stalking big cats , attacking their prey or the tender moments of Lion family where a cub playing with lioness.
The vast African landscapes, sunrises and sunsets are to die for. Masai Mara has featured in several BBC, National Geographic documentaries over years. Fulfil the dream of photographing and watching these magnificent big cats of Africa and create pictures of lifetime.
The diversity of animals (Big Five – Lions, Leopards, Elephants, Buffalos and Rhinos and the popular Giraffes, Hyenas, Elands and Gazelles to name a few and huge number of birds are present in Masai Mara.
Is This Masai Mara Photo Safari For You?
1. We encourage photographers as well as non photographers to witness these spectacular Big cats of Masai mara. These safaris will provide you the long awaited opportunity to capture the big cats and their behaviour in their natural habitat through your lens. There would be plenty of opportunities to ask question to the tour leader as well as to mingle with like minded nature lovers from all walks of life.
2. We dedicate lot of time to photography in the field. We will spend a lot of our time in capturing beautiful moments of wildlife action with our cameras and also have enough time to keep the camera aside and just watch the animals as the drama unfold. Never miss a moment because morning, afternoon and night games drives gives us chance to photograph animals when they are most active. Our safari vehicles are radio fitted so we instantly get the information on any interesting wildlife activity happening in the park.
3. Every evening, we will grab a drink and go through each other's images captured that day, in an informal image review sessions. This will enable all of us to improve our photography and techniques. There would be ample opportunities to talk to the tour leader and ask any specific question you may have.We will cover every aspect of photography (i.e Camera settings, Creative Compositions, Low light photography, Visual Storytelling, Preparing your mind and gear for the perfect shot, Post processing, preparation for wildlife photo competitions and much more)
4. It does not matter if you are a photographer or not. As long as you are interested in nature and animals, you and your partner will love these safaris. We understand that children enjoy being close to nature and are serious about developing their photography beyond hobby. We encourage them to join us however any participant under 18, who wish to participate in these safaris must be accompanied by an adult.
5. Masai Mara is a very rich and diverse place, which is full of life and colours. There will be plenty of time to enjoy wildlife and well as to photograph the vibrant Masai culture in a tribal visit. You can also opt for hot air ballon safaris (optional extra) which costs about GBP 375 and provides opportunities to capture aerial view of wildlife and landscapes.
Group Size : Maximum 6 participant only.
Traveling in a small group is the best way to for photographic adventures and to experience the nature closely.
Keeping that in mind, we have only six people on each tour and each photographer gets a whole row of seat for comfortable ride and also to accommodate photography gear. This will ensure you would have plenty of space for shooting fast action as well as you would enjoy a comfortable ride. We'll depart early in the morning to chase the best light, remain at a site of specific photographic interest to fully explore the potential, or move to a new destination when desired.
Reasons to choose our photographic safaris.
Those who love wildlife, photography or nature, clear there are advantages of going on a photographic safari.
The biggest advantage is you don't have to do extensive research about your destination. We already do that for you to find out best national parks for safari,
great lodges and internal logistics is also taken care of.
You don't have to worry about securing enrty permits for national parks and need not find out which entry point to enter the park.
During the tour itself, your multilingual tour leader coordinates with the drivers, guides, rangers and local tribals (for rural visits etc).
The tours are designed to give you smooth experience from the moment we welcome your at the airport till we drop you again to the airport for your return journey.
When you go on a photography safari, you definitely improve your photography and post processing skills so the quality of your photographs goes up, aditionally, with the help of your photo tour leader, you can master the art of taking more and variety of pictures in short time, which makes your photography trip a great return on investment.
The itiernary of these tours have been designed after many years of experience, so the tours have been designed to provide you maximum time in the field without wasting much time on transfers.
In summary, you can focus more on your improving photography and taking quality pictures, while we arragne the rest for you.
Where do we stay: Porini Lion Camp is located in the exclusive 33,000 acre Olare Motorogi conservancy. This expansive conservancy, which borders the Masai Mara Game Reserve is home to an abundance of animals including the Big Cats for which the Mara is famous.
The camp is situated along the banks of the Ntiakatiak River, a seasonal river with some permanent hippo pools near the camp. With 10 luxury guest tents the camp is very exclusive and giving you a real in the bush experience. The tents are very spacious and have private verandahs along the length of the tent, providing a secluded and private 'space' for you to relax and enjoy the beauty of this African wilderness. Each tent has en-suite bathrooms with flush toilets and hot showers. Food is excellent with fresh baked bread and high quality meals prepared by the camp chef.
At camp guests enjoy morning, evening and night game drives in custom built 4×4's. Sundowners at scenic viewing points, from where you can enjoy a drink watching the sun set over the Mara. And escorted bush walks with Maasai warriors and safari guide, where you can get an insight into the Maasai people, their way of life and also learn more about the animals, birds and plants of the Mara.
Within the conservancy guests enjoy morning, evening and night game drives, sundowners at scenic viewing points and escorted walks with Maasai guides. The camp is located close to the Masai Mara park boundary. It has its own airstrip for private charter flights with daily scheduled flights to Mara from Nairobi.
Masai Mara Photographic Safaris
Day 1: All the participants fly to Nairobi and meet at Nairobi Serena Hotel on day 1 and introduce each other. Detailed briefing of the week ahead will provided by the tour leader.
Day 2: After breakfast we all take a 45 mins small flight to Masai Mara from Wilson Airport. After lunch, we head for our first game drive.
Day 3: We will go for morning and afternoon game drives with lunch breaks in between. We will leave early and come back late if we see interesting activities happening during the herd crossing river so we are flexible on that. Between morning and afternoon gamedrives, we do photography review sessions, to learn new techniques, see each others work and to improve our skills.
Post processing sessions are organised twice during the week, which provides detailed Adobe lightroom tuition.
Day 4: Same as day 3
Day 5: Same as day 3
Day 6: Same as day 3
Day 7: Same as day 3
Day 8: After our morning game drive, we head back to the camp and take late morning flight to Nairobi.
Our camp is based in conservancy , which means there will be very few vehicle around us when we want to photograph animals. Due to high number of vehicles in the park , animals move to quiet conservancy areas where only our camp vehicles have access and other vehicles can't come.
We will also go for night game drives when wildlife is most active.
What's included in the Masai Mara Photo Safaris?
• Meet and assist services at the Nairobi airport and chauffeured transfer to the hotel
•One night stay at a 5 star Nairobi Hotel (Accommodation on a Twin room shared by same gender participants. Single rooms may be available at additional cost- please inquire)
• Flights to and from the Masai Mara from Nairobi (15kg weight restriction apply on the flight but we can transport heavy bags by ground, your photography gear will be with you on the small plane)
• All meals (Breakfasts, Lunches, Dinners, snacks, Tea/Coffee)
• Game drive activities for our group.
• Private vehicles and drivers for all road transfers throughout the trip
• Photography and post processing tuition
• Soft drinks, bottled water and snacks during drives and safaris
• Flying Doctor / Emergency medical service
• Current National Park entry permits, tourism levies all taxes
What is NOT included?
International flights
Vaccination
Travel Insurance
Kenyan visa (USD50)
Tips and gratuities for staff
Personal expenses
Tour Leader: Perhaps the most important aspect of a photographic safari is your leader. All our photo safaris including are personally hosted and lead experienced wildlife photographers.
Our professional wildlife photographers have spent years in the wilderness, following specific animals day after day for several months and witnessing extraordinary and rare to see behavior. They have extensive first-hand knowledge on the behavior of many animals including Leopards, Lions, Cheetahs and Elephants.
Apart from organising your photo-safaris, they will accompany you to Masai Mara, share his knowledge of wildlife as well as help you with expert tips on wildlife photography as well as post processing. They will be there to coordinate with the driver, instructing on best positioning, approach, timings and lighting conditions etc.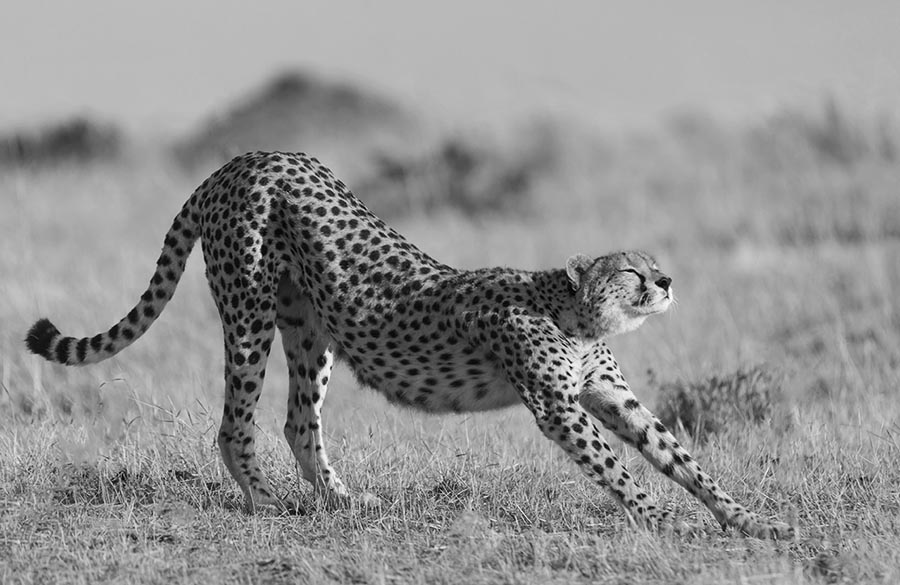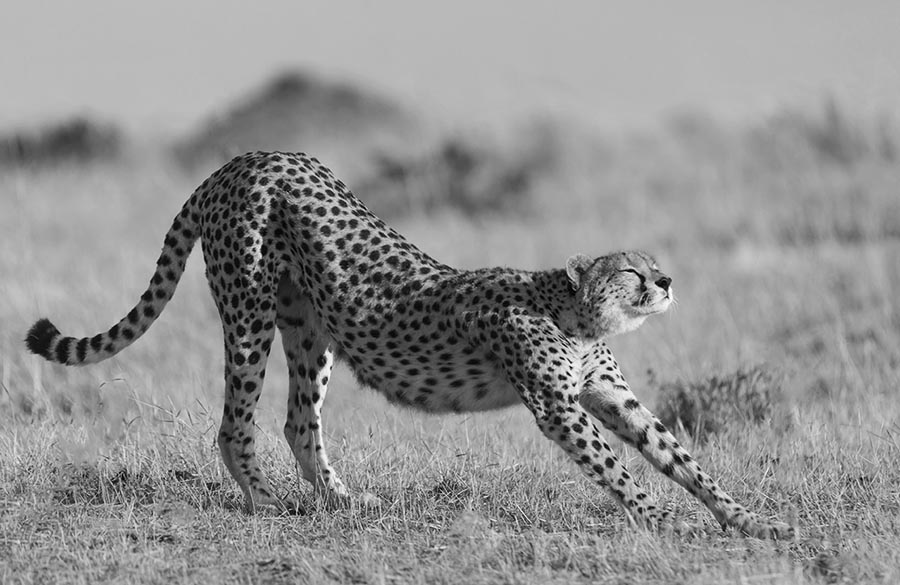 Safari Dates :
Jan 2019 -> 12 Jan – 19 Jan 2019, 19 Jan- 26 Jan 2019 & 26 Jan – 02 Feb 2019
Feb 2019 -> 02 Feb – 09 Feb 2019, 09 Feb – 16 Feb 2019 , 16 Feb – 23 Feb 2019 & 23 Feb – 02 Mar 2019
Mar 2019 -> 02 Mar – 09 Mar 2019, 09 Mar – 16 Mar 2019, 16 Mar – 23 Mar 2019
Cost : The cost of this all-inclusive Masai mara photo safari is GBP 2999 per person on twin share basis.
A single supplement (optional) is available for just GBP 250. Single supplements are optional for single travellers who want their own room and tent. Otherwise single travellers are paired with another single traveler of the same gender.
These photographic Masai Mara safaris are very popular and we only have 6 places on each tour. It is highly recommended to reserve your places by paying a 10% deposit amount online. Remaining 90% amount is payable 90 days before the tour start date.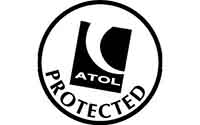 Financial Protection:
You have the financial protection of booking through a registered tour operator. Your money is 100% safe and if one of our suppliers goes out of business, your money is fully protected.
Lens Hire: Lens hire is available, so that you do not need to worry about the hiring and returning it in your home country. It also eliminates the problem of weight restrictions. Currently we have Nikon 200-500mm F/5.6 zoom lenses for Nikon cameras and 400mm f/5.6 & Canon 70-200mm f/2.8 IS II for canon cameras.
Recommended Lenses for this photography safari:
Long range lens: 200-400mm or 200-500mm / 100-400mm zoom lenses mounted (ideally) on a full frame body.
Medium range lens 70-200mm
(optional) Ultra wide angel lens 10-24mm , 17-40mm.
(optional) 1.4x , 1.7x and 2x teleconverters
Bean bag for support is highly recommended for camera support. The camp staff would be providing their own however you can bring your own and the camp staff will be happy to fill it up for you.